Most guys just use their hand to whack off. A few more use lube or at least  do it in the shower to get the slippery action going. Today we'll explore a few household objects and some that can be purchased at sex shops and such to make masturbating better.
1.) Masturbation sleeve
The best for a guy who thinks using a pocket pussy is funny or stupid. Although these naive guys are ignorant, a pocket pussy user will tell how how great it feels and the visual part is actually appealing. Put your ignorance aside and try a masturbation sleeve sometimes, they can be found cheap like 8 bucks. Essentially a thins silicone tube often with ticklers or ribbed interior tunnel for some moire sensation. Stay away from a thicker one however as it will typically fly off the tip of your Dick at a thousand miles a minute.
2.) Penis Pump
Traditionally used only for men with erectile dysfunction, these guys quickly realized that the pleasure from the pressure feels good enough to masturbate with. Word spreads like wildfire and before you know it guys were picking up their credit cards and plugging it in online to order one of these unconventional pleasure pumps. Click to visit this penis pump website for the models which are cheaper, for masturbation purposes you really only need the model in the 20 dollar range.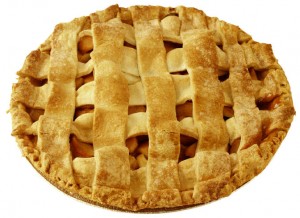 3.) Fruit
It feels sort of silly suggesting it, but pies and fruits is actually a viable method. often saved for men on welfare who don;t want to use their hand all the time. A really soft a watermelons can offer you full penetration down to the hilt. The most important suggestion? warm it up first. You may or may not enjoy the use of lube with it too, but it needs to be warmed otherwise you'll get tiny balls on impact.
Banana peels are nature's masturbation sleeve. The lining swill smell nice and won't dissolve as you stroke.
Things to avoid:
Stay clear of bottles with openings, your thrusting will create a vacuum which will inhibit your ability to pull out of the bottle resulting in an embarrassing issue, a panicking state of emotional well begin and it just won't be fun. If you wan tot use as bottle or something similar make sure the end is cut open so the air won't create a vacuum hence the use of a penis pump, pull your thumb off the opening to make the air release.